MoFo Day 12: And so, she drew . . .
It's been a rough couple of days, so I decided to draw this morning. My first thought was to create
angry art
in order to purge what's been going on. Then, I decided against that and felt something more tranquil would work better . . .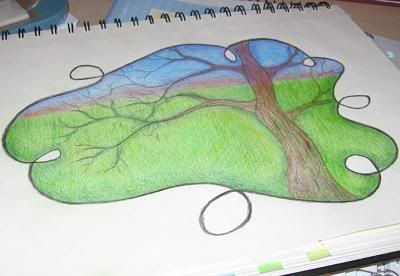 Yes, it's my comfort tree again. I do this kind of art whenever my mind is full of too many other things. It's like free writing in my paper journal before working on a larger project. I
free draw
this type of work in order to break me into other works later on. I still plan to create another set of 4x4's or ACEOs today or tomorrow. That idea isn't completely gone.